How much our services cost
Manha Technology is a software development company providing high quality mobile, web, enterprise and multiplatform solutions for startups and businesses.
We Developed:
ERP for Small, Medium & Large enterprise.
CRM for Better customer service
Complete Call Center Solution
Inventory Solution
Shop Management Software
School Management
Our Specialized Web Design platform for any types of Business, Organizations & Educational institutions. We use modern technology for design your website with all modern functionality. Our web designs are smart, glassy, clean, and attractive and SEO friendly. You can use it all platform like Mobile phone, iPhone, iPad, Laptop or Desktop computer. We will hand over the completed website within 7 days.
Besides this we provide all types of E-commerce solutions.
Web promotion services means listing your website at top position on leading search engines like Google, Yahoo, Msn, Bing, AltaVista, AOL, Lycos and other popular one. SEO is one of the most cost effective ways for any business to garner higher volumes of qualified traffic and web popularity.
At least 80% of web site traffic is generated through Internet search engines and directory searches. We ensures Guaranteed Top 10 search engine ranking for your web site marketing
At this time 90% user stay in the social Networking site. So e-marketing is best place in this platform. We provide Advertising, Like, Fan page Create, Group post, Followers, and Viewer for Facebook, Twitter, Google+, Linkedin, Flickr, Youtube and Vimeo. Use this platform and you get higher popularity, visitor, and viewer in social world today.
At least 60% of web site traffic is generated through Social Media. We ensures Guaranteed Top level promotion and branding through Social Media Marketing.
Are you want to branding your Products, Company and Name? We have vast database of Mobile Number and email ID of World wide. We can send bulk Emails for your Business, Products & Services. All email ID is Business class data in the world. Our all sending email go to inbox into the target people.
This is the cheapest solution of bulk marketing which is very effective and you will get its benefit very soon.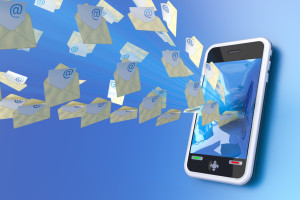 Manha Technology. provide the most flexible Surveillance Solutions in Bangladesh. With easy to use technology any one can protect his/ her property with world class securities. By remote access technology make your camera as your eye.
Even on the go (By Laptop, Smart Phone, I-Phone or pad) you can keep an eye on your property and the best part is no need real IP at all.
We help companies leverage mobile technology to take their enterprises to the next level. The keys to success are our proprietary mobile strategy, mobile development (including iOS app development and Android app development) and mobile deployment processes.
End-to-end mobile solutions for app development projects. We build apps for iOS, Android, backend, frontend and Cocoa.