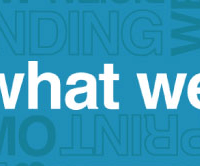 To choose right business consulting expert everyone should consider some elements as like experience, price, and business goodwill. Because when you depend on any consulting firms your expectation level would be very high as well as you need to ensure that, are they capable to meet up your expectation or not. At the same time businesses consulting firm are providing guide line for establish your company and arrange for sales support. So you need to hire that firm who are specialized in both field.
For choosing a business consulting professional first of all you need to consider customer feedback. Every consulting firm should have presentable statistics like financial report, improved revenue growth, sales report, increased turnover etc. those points always considered as company's key performance indicator. So, every business consulting company should share it with their potential clients and it helps clients to take the right decision.
Second things is that, every consulting firms should have lots of experience of work in different field or trend of altered trade environments like IT, Garments, Construction etc. With those experiences their knowledge becomes sharp and skilled. So it would be wise decision to choose someone experience.
A finest consultant should connect with a large and well repeated organization, small companies and the whole things in between. They have gotten almost same experience from those companies like lack of synchronization in between all departments, incompetent or weak management team, poor planning and employee dissatisfaction etc. This provides them a natural capability to see your limitations as in corporate world.
Thirdly, often the top business consulting experts have an idea for where your business should be working, outstanding to their accepting of best performance and business styles. An excellence business consulting specialist will have his portion on the pulse of where your organization is in its progress lifecycle and where it should be title. They will lay out a vision of business growth and administration synchronization that may challenge your existing philosophy.